Contrary to popular belief, having an energetic dog while living in a high-rise apartment building in a city is completely doable. Keeping your high energy dog happy, though, requires a specific level of commitment to keeping them busy and worn out.
The high energy dog in this case is my spunky Pembroke Welsh Corgi, Teddy. When I lived right outside Washington, D.C. with Teddy, I quickly learned that I could take him on several ridiculously long walks through the city each day and his energy level never seemed to drop by much.
The only thing that would truly wear him out was romping with other dogs. I had other friends in the area with dogs, but sometimes scheduling play dates became a headache because of everyone's busy and conflicting schedules. Teddy is a fan of dog parks in a sense, but he tends to take on the role of the "officer" at the dog park. He spends more time policing other dogs than he does actually romping or playing with them.
It was time to go back to the drawing board.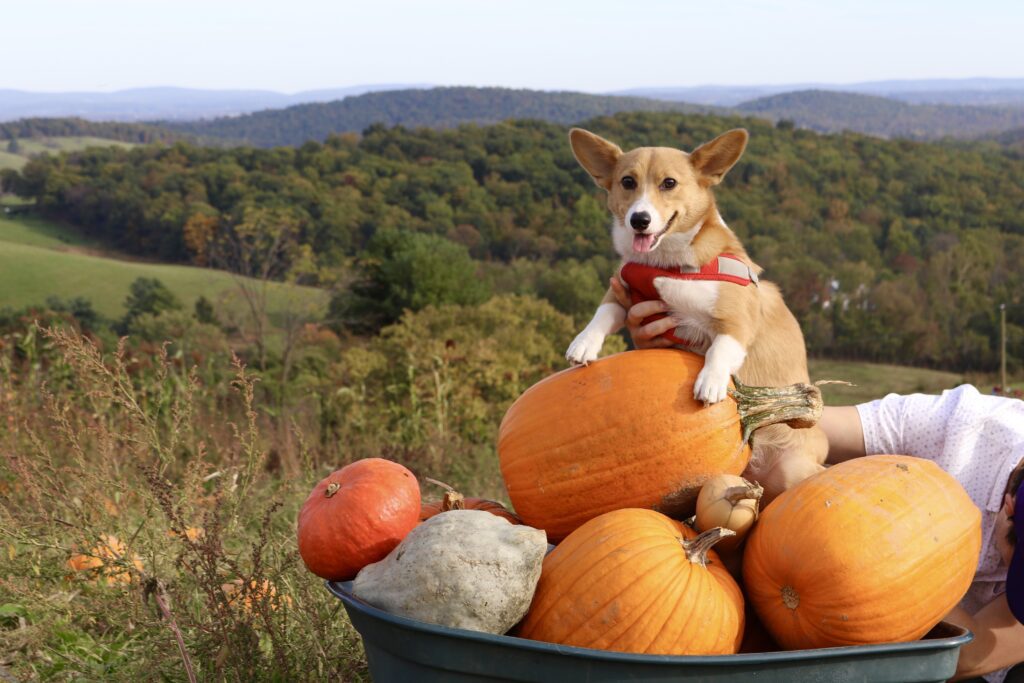 Enter the Rover mobile app
I started looking into some pet sitting apps and came across a few I liked. I'd heard about the Rover app through a few friends and decided to give it a shot first. I figured it would be a win-win situation for me because it would mean other dogs staying with us to play with Teddy and a few extra dollars to go toward our rent each month.
I created a profile, uploaded some pictures of Teddy, and described him as incredibly friendly and playful in hopes of connecting with fellow playful dog owning locals.
I loved that the Rover app has you answer specific questions about your dog and then allows you to describe them in your own words. I got a few messages from owners and chatted back and forth to learn more about their dog and what they were looking for. So far, all of them admitted that either their dog was not energetic at all or didn't enjoy playing with other dogs.
As much as I love all dogs, I was really only looking to care for dogs that would play well and get along with Teddy while their owners were away. Having 2 incompatible and unfamiliar dogs in an apartment together would have been a good situation for no one. Teddy tends to take the attitude of "if you are in my home, why are you here if you don't want to play?" and I don't blame him for that.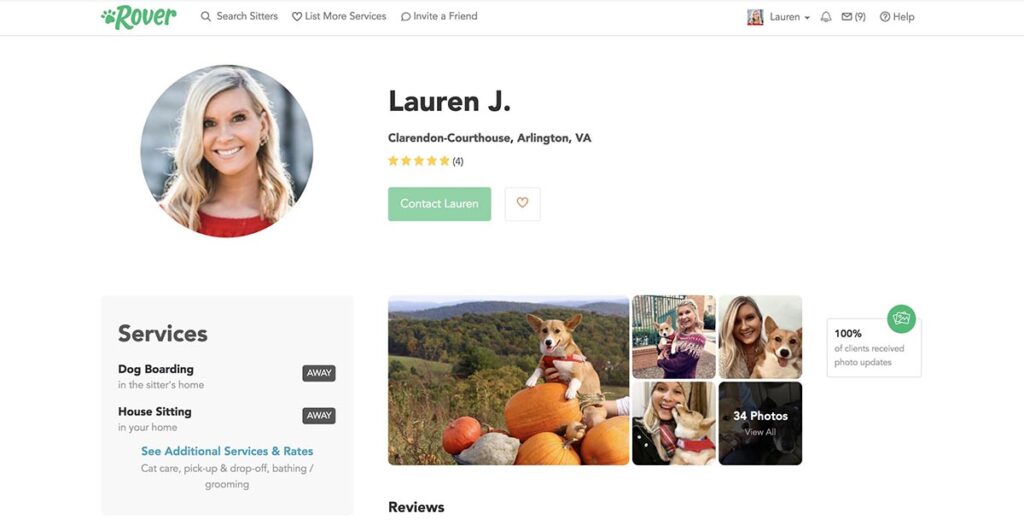 Finding the Perfect Pal
After a few hours of messaging on the Rover app, I got a message from Katie, who was looking for a sitter for her adorable French Bulldog, Winston. Katie described Winston as very playful just like Teddy. Plus, she reiterated she didn't mind that we lived in an apartment as she did, too.
We were both immediately sold. We decided to do what Rover calls a "meet up" to ensure the dogs get along well prior to the actual stay.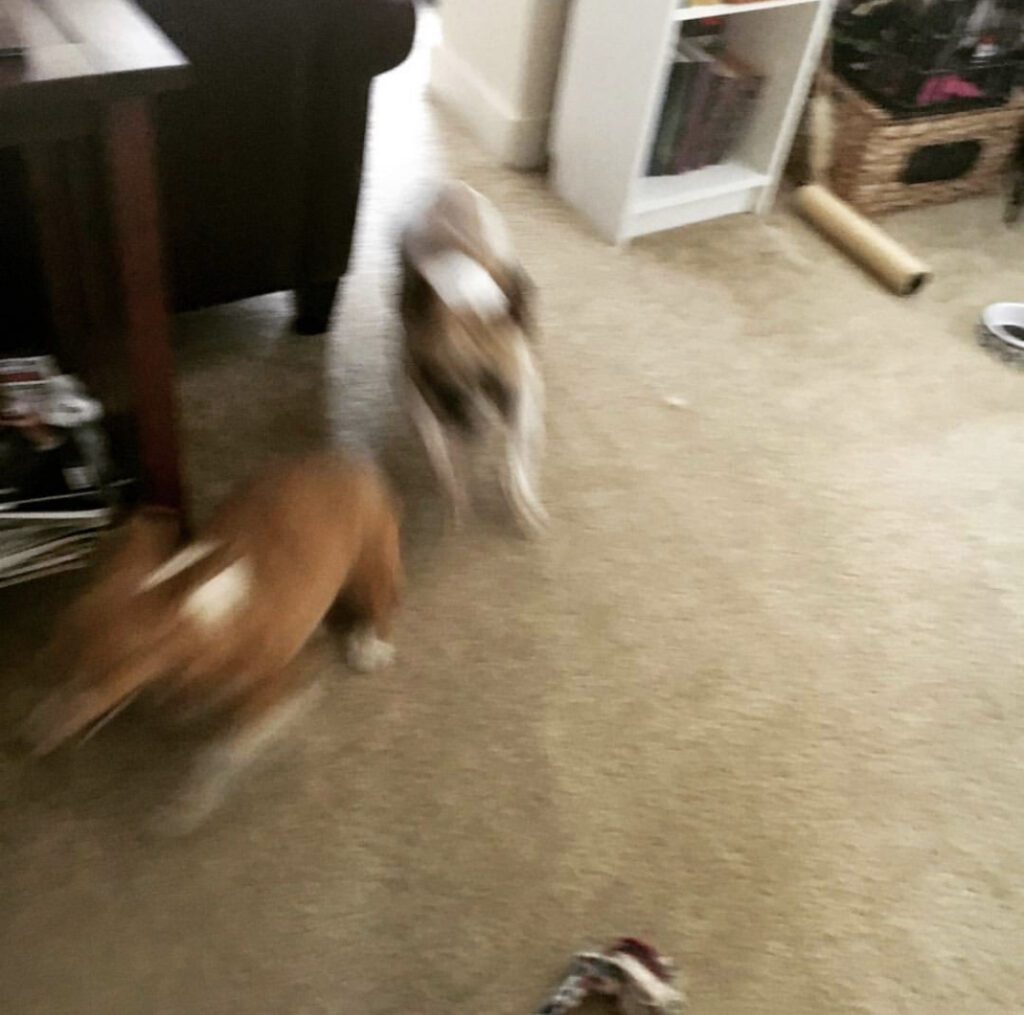 The first meet up
I told her I lived in a building called Vista on Courthouse and asked if there was anywhere she was familiar with nearby. Her next message back said she lived at Vista on Courthouse as well. I couldn't help but think how lucky and coincidental that was; we wouldn't even have to leave our building to do the "meet up" or "drop off".
Living in the Washington, D.C. area means experiencing some of the worst traffic in the nation on a daily basis. Living close to someone is one of the most attractive traits they can have. I told her it was too funny that we lived in the same building and asked if she wanted to just come up to my apartment with Winston. I provided her with the number and about 5 minutes later, she knocked on my door. With a smile on her face, she laughed as she pointed above us. She literally lived in the apartment right above us.
Would they be friends?
After I invited them in, I'm sure Katie and I were both holding our breath for a few moments to see if Teddy and Winston would actually get along. It was such a convenient and perfect situation, so we really wanted it to work.
Luckily for everyone, they didn't just get along, they immediately took to one another in a way that makes any dog lover's heart happy. They played together the entire time Katie and I chatted about the details of Winston's stay.
We went ahead and made the stay official via Rover and set a date and time for Katie and Winston to come down one easy flight of stairs for the drop off.
Teddy and Winston became pretty inseparable after that first stay together via Rover. The location proximity made for very convenient and frequent playdates and they got along famously. They both love romping, playing tug of war with toys, and playing very exciting and long games of chase. My couch and coffee tables acted as the center of the living room and they used to race around the furniture like a little race track for hours on end.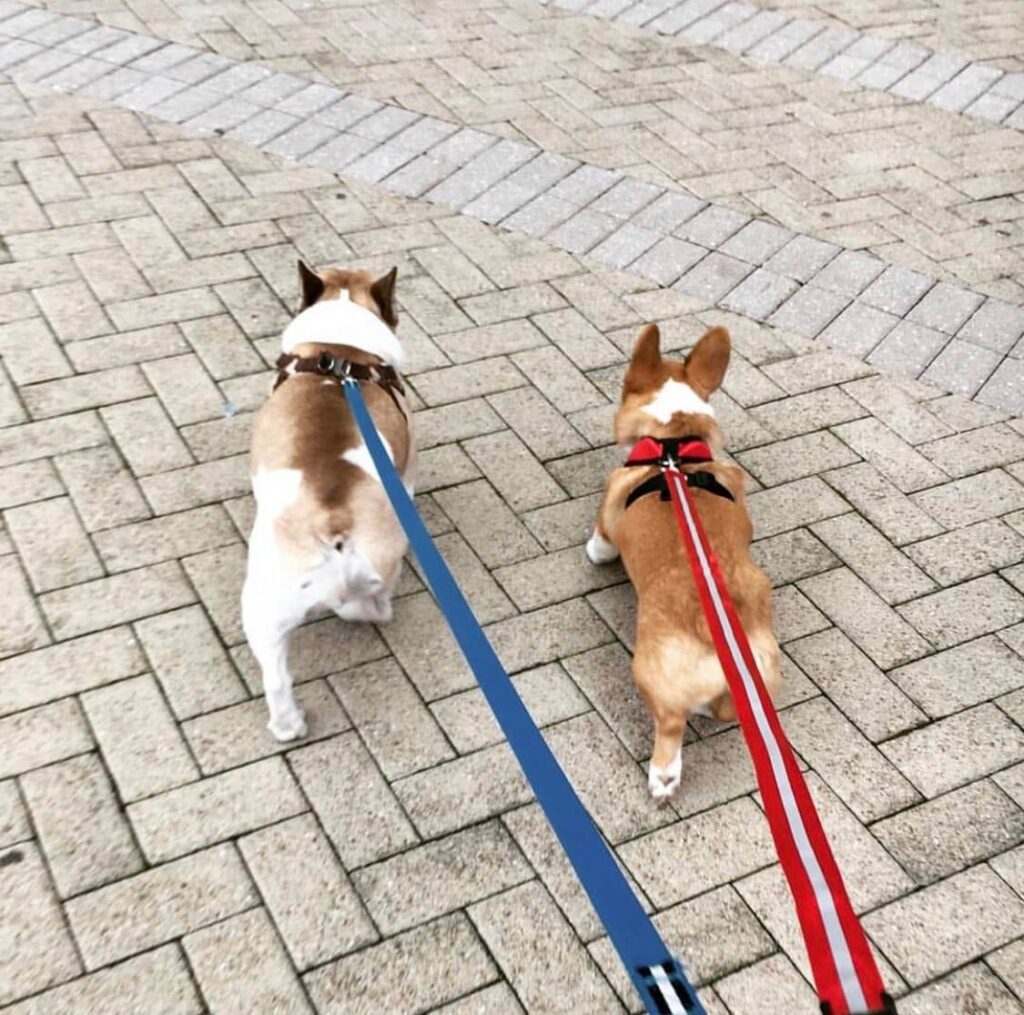 BFFs Teddy and Winston
Teddy can play with dogs of all sizes, but I think what really drew him to Winston was the fact that they were practically the same size. Corgis and French Bulldogs have very different body shapes, but somehow Teddy and Winston were the perfect fit for one another. Neither one truly had an advantage over the other, so it always kept things interesting when they romped.
It also became incredibly fun when Teddy and I would run into Winston and Katie in the elevator because the level of excitement from both dogs could turn any bad day into a good one.
The best thing about using the Rover app was that Katie and I had probably crossed paths walking Teddy and Winston outside our building before, but our dogs may never have become best friends if we hadn't both used Rover. In the modern world where couples meet each other through dating apps, why wouldn't my dog meet his best friend via an app, too?