If you're a dog parent, you know how much your furry friend means to you. You want to keep your dog healthy, happy, and safe at all times. But sometimes, life gets in the way and you can't always be with them or know what they're doing.
That's where Whistle come in. This pet tracking device is more than just a GPS tracker for your dog. Whistle is a smart collar that monitors their health, activity, and location, and gives you insights into your pup's behavior and well-being. It's like having a personal assistant for your dog, only better.
If you're a "quantified life" person who measures their own activity levels, you're going to love the Whistle smart device that let's you do the same with your dog!
What is Whistle?
Whistle is a device that attaches to your pet's collar and connects to your smartphone via an app. It uses GPS, cellular, and Wi-Fi technology to track your pet's location in real time, and alerts you if they leave a designated safe place. Whistle comes in three models: Whistle Health, Whistle Go Explore and Whistle Switch.
Our favorite part is that it also tracks their activity levels, calories burned, distance traveled, and minutes active. You can even set fitness goals based on their breed, age, and weight (Border Collie with the Zoomies anyone?). Plus, it monitors their licking, scratching, sleeping, and other behaviors that could indicate potential health issues. This can be particularly helpful to track if you have a rescue pup that is prone to anxiety.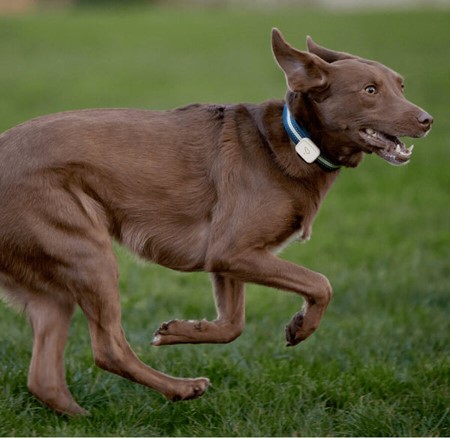 What are the key features of Whistle Go Explore?
Whistle Go Explore has many features that make it stand out from other pet trackers in the market. Here are some of them:
Real-time location tracking: You can see your dog's location on a map at any time, and get notified if they leave a safe place that you set up, such as your yard. You can also view their 24-hour timeline to see where they went, who they were with, and for how long.
Health monitoring: You can get alerts if your pet shows signs of excessive licking, scratching, sleeping, or other behaviors that could indicate a health problem. You can also get a monthly wellness report that analyzes your pet's behavior and activity trends over time.
Fitness tracking: You can set fitness goals for your dog based on their breed, age, and weight, and track their progress with daily summaries. You can also get recommendations on how much food to feed them based on their activity level.
Night light (Whistle Go Explore only): You can turn on a bright LED light on the device remotely to help you locate your pet in the dark or make them more visible to others.
Battery life: The device has a battery life of up to 60 days on the Whistle Health and 15 days on the Whistle Explore, depending on usage and coverage. You can check the battery level on the app and get notified when it's low. The Whistle Switch adds the benefit of an extra exchangeable battery so that you won't have any downtime while charging the device.
Waterproof: The device is waterproof up to 3 feet for 30 minutes, so you don't have to worry if your dog is the type to jump into every water fountain he sees. That protection is also useful if you like taking your pooch to the lake or to the beach. But we do recommend rinsing the device off as soon as possible after such excursions. "Waterproof" doesn't necessarily mean salt or germ proof.
Subscription plan: All of the Whistle devices require a subscription plan that also includes unlimited access to on-demand veterinary help through chat, phone, or email. Unfortunately, you can't add Whistle to your regular phone plan. The plan for the Whistle Health runs about half the price of the plan for the Whistle Go Explore and the Whistle Switch.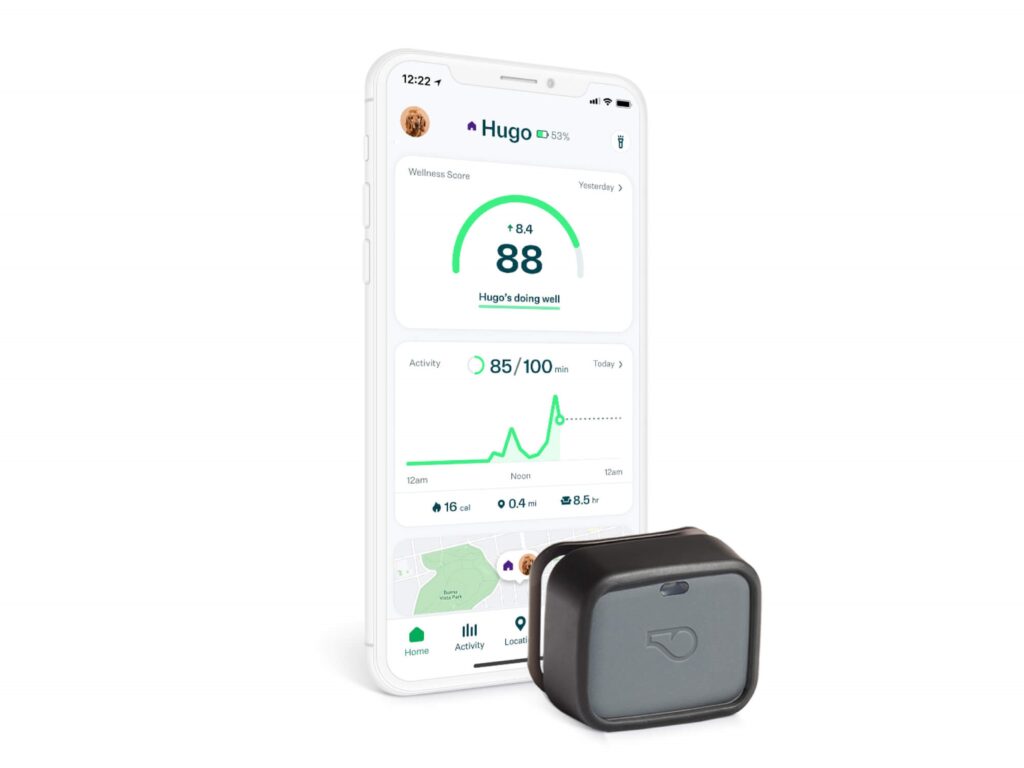 What's the difference between Whistle Health, Whistle Go Explore and Whistle Switch?
The most important differences are price, size, battery life and nightlight.
If you're very price sensitive, you'll be okay with the Whistle Health. Not only is the device itself much cheaper, but the monthly subscription cost is also lower. However, we think most people will find the Whistle Go Explore or Whistle Switch worth the extra cost.
Choice between the Whistle Go Explore and the Whistle Switch is primarily about battery life and size.
If you're the kind of person who forgets to charge their smart watch, then you'll probably want to go for the Whistle Go Explore over the Whistle switch because it can last up to 15 days between charges.
If you have a small dog, you'll want to go for the Whistle Switch because the Whistle Go Explore is more bulky which won't work for tiny dogs.
If you're out at night a lot with your pooch, the nightlight on the Whistle Go Explore could be helpful. However, we find that most of our night owl doggie owners usually already have a light emitting collar or harness for their dog so this might not always be the most useful addition.
Finally, the battery switching capability of the Whistle Switch is created by attaching it to a specific Whistle collar. If you like the limited collar colors, then you'll be happy. If you're a dog collar fashionista, then you'll prefer getting the Whistle Go Explore plus one of their silicon device cases so you can use your own collars.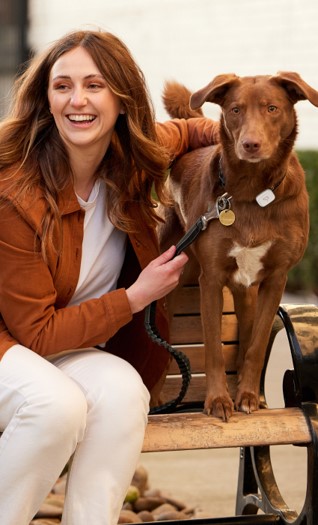 How does Whistle compare with other pet trackers?
There are many other pet trackers available in the market, but none of them offer the same level of features and functionality as Whistle. Here are some of the main differences:
Accuracy: Whistle Go Explore uses GPS, cellular, and wi-fi to pinpoint your pet's location with high accuracy. This is quite helpful if you have a large dog, a large yard or a disobedient dog who is prone to run away. Some other trackers rely on Bluetooth or radio frequency signals that have limited range and precision. However, since Whistle uses AT&T's 4G LTE-M network, you'll want to check that you get decent LTE service in your area – which could be a deal breaker for rural customers.
Health insights: Whistle monitors your pet's health by tracking their behavior patterns and alerting you of any changes, which is a nice addition compared to some of the low-end pet devices. Many other pet trackers only track activity or location data.
Night light: The Whistle Go Explore model has a built-in night light that you can control from the pet app. Other trackers may not have any lighting features or require additional accessories.
Battery life: Depending on the model you chose, Whistle has one of the longest battery lives among pet trackers. The Whistle Health model lasts up to 60 days on a single charge. Some other pet activity trackers may have shorter battery lives or require frequent charging.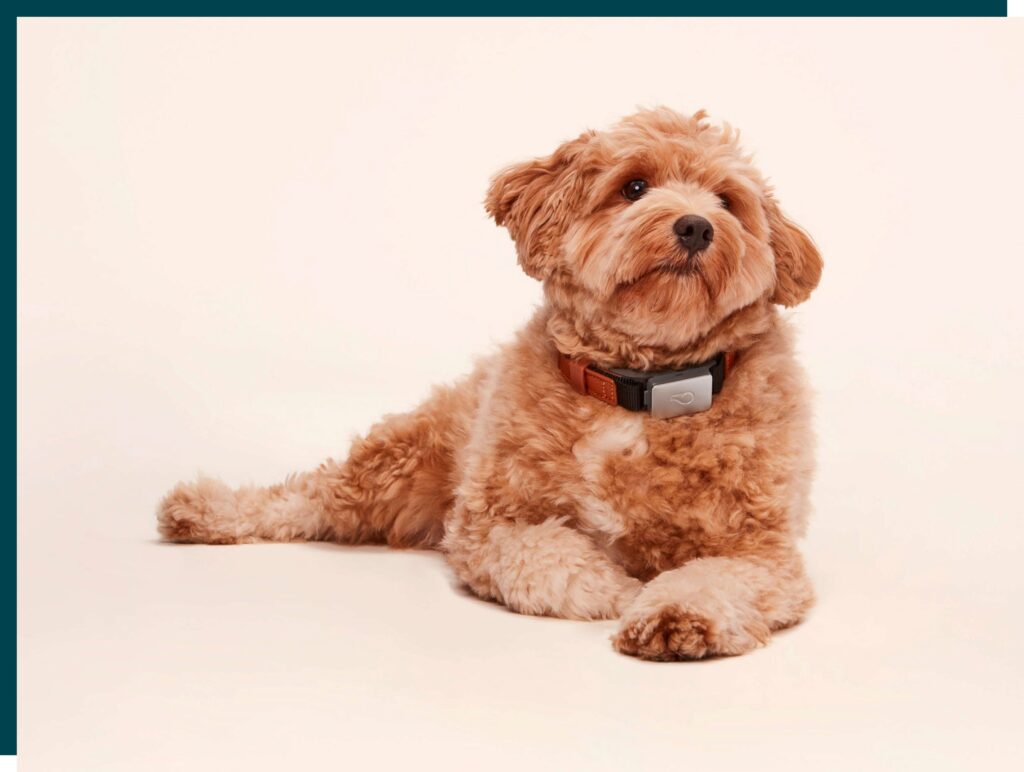 What are the pros and cons of Whistle Go Explore?
We think Whistle Go Explore is an amazing device that can help you take better care of your dog and give you peace of mind. However, it also has some drawbacks that you should consider before buying it. Here are some of the pros and cons of the Whistle pet activity tracker:
Pros:
Accurate and reliable location tracking
Comprehensive health monitoring
Customizable fitness goals
Remote night light (Whistle Go Explore model)
Long battery life
Waterproof
Access to vet support
Cons:

Requires subscription plan
May not work well in areas with poor LTE cellular or Wi-Fi coverage
May not fit very small or very large pets
May be too bulky or heavy for some tiny dogs
Should you buy a Whistle dog tracker?
If you're looking for a device that can help you keep track of your dog's location, health, and fitness, Whistle is our pick for the best dog tracker option available. It's easy to use, durable, and packed with features that can make your life easier and your pet happier. It's also backed by a team of vets and data scientists who are constantly improving the device and the app.
However, it's not a cheap device, and it requires a subscription plan to work. It also may not work well in some areas or for some pets. So, before you buy it, make sure you check the coverage map, the device compatibility, and make sure you're committed to the ongoing subscription costs.