Most horse owners not only love to ride their horses, but love them as a pet and member of the family. You definitely only want the best for him or her, right? So, how do you choose a monthly subscription box for high quality equine products, horse treats and equestrian tools?
Caring for a horse is more complicated than caring for a small house pet. You can't take your horse to the local store to wander the aisles with you and pick out products. If you want to try out new horse products, equestrian subscription boxes are a great option. With a subscription box designed for horse riders and horse lovers, it's easy to try new products and find out which ones you like.
With horse lover subscription boxes, you get a selection of the latest and coolest
equestrian goodies, delivered straight to your door, to try out. If you and your horse like something specific, you can always buy more of that particular item.
1. Saddle Box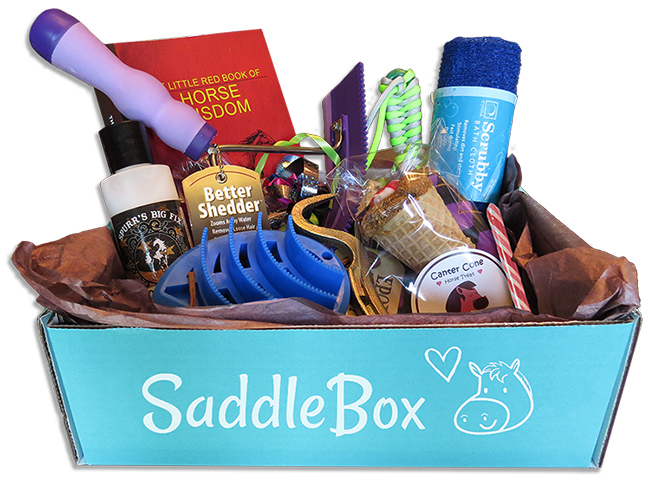 Saddle Box is one of the largest and most well-known companies that offers equestrian subscription boxes. With this subscription, you get an awesome goodie box filled with horse treats, equestrian grooming tools, tack and great gifts for horse lovers. Neat! Saddle Box's sign up process is set up to easily send a subscription as a gift.
The charity of choice for Saddle Box is The Right Horse Initiative which helps to increase the number of successful horse adoptions in the United States and Canada. Way to go — getting goodies and doing good, all at the same time.
2. Heart to Horse Box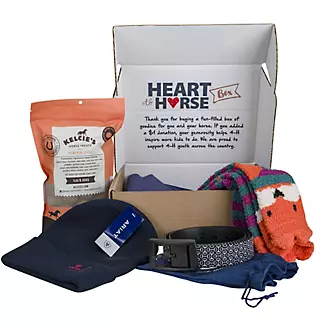 The Heart to Horse Box is a horse subscription service from the equestrian supply store Stateline Tack. Heart to Horse is true to it's name with 25% of proceeds go to a horse shelter in need.
One of the nice things about the Heart to Horse Box is that it's very easy to order more of an item you like by going to the stateline tack e-commerce store. The only challenge with the Heart to Horse Box monthly subscription box is that it sometimes contains decor or odd promotional items from horse supply brands.
3. Cavali Club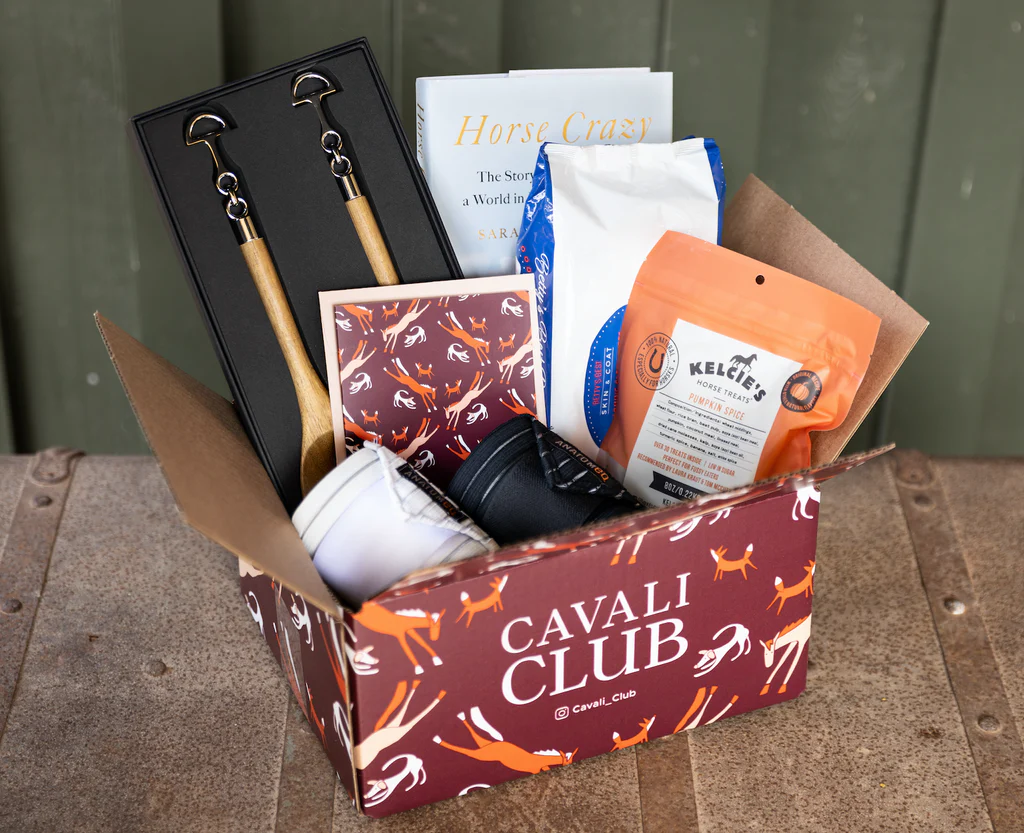 The Cavali Club is a quarterly horse subscription service that positions itself as a club. They produce seasonal curations of 5-7 items for horse and rider. Featuring innovative horse care, riding accessories, tack, home decor, and more, Cavali Club introduces you to the high quality products for horse and rider.
One of the things that we like about this subscription box is that the items tend to be full size and of high quality. Although it's a more expensive box, it's worth it. Quarterly might just be the right frequency for an equestrian subscription box.
4. Stable Box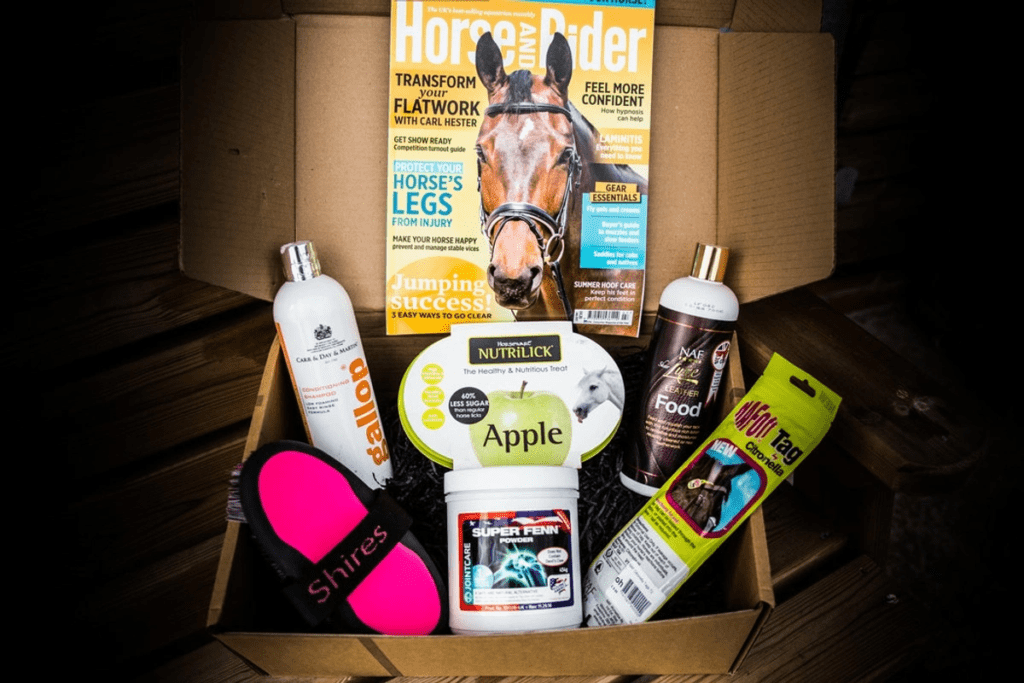 The UK-based Stable Box subscription offers you six or more full-sized horse products. It's a bit on the pricier side, but come now, who doesn't love full-sized products?
Even thought they are based in the UK, shipping to North America is quite fast and it's fun to get products you might not see every day here. These guys know what you and your horse need, and they often even include the latest copy of Horse & Rider magazine to help you keep on top of the latest news.
We also appreciate that The Stable Box support equine charities by donating 10% of their monthly profit.
Compare Horse Subscription Boxes
Let's summarize
| | | |
| --- | --- | --- |
| | Options? | Notes |
| Saddle Box | No | Well-known brand |
| Heart to Horse | No | Affiliated with Stateline Tack |
| Cavali Club | No | Quarterly, high quality |
| The Stable Box | No | UK-based luxury |
Looking for a great gift for horse lovers? Saddle Box is a reliable choice.
Are you into luxury and want to lavish Duke with the latest pampering products? Try Cavali Club
If you are based out of the UK, you'll want to go for The Stable Box.
Have you tried any of these horse subscription boxes? What did you think of them?